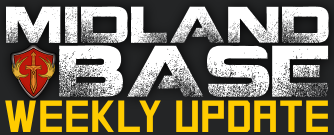 Midland Base Weekly Update October 21, 2014
Hello my friends and welcome to another Weekly Update by your favorite Cowboy Ninja. I have had some internet issues with my ISP but I will prevail. We are talking Halo, Destiny, and good ol' Midland Base news here. Put your thinking caps on kids and get to it.
343i News
First and foremost the Halo Waypoint website is new and upgraded and I haven't quite gotten the hang of it. So if I miss any news I am sorry. You can let me know in the discussion page linked below and I will try and add it to next weeks update.
Halo Bulletin
Lots of good news for you fans getting your hands on Halo: MCC, controls are better than ever. Some of the most frustrating game play while switching from Halo 1 through Halo 4 was having to relearn controls. The amount of times I accidentally stick myself with sticky grenades trying to execute a different actions is enough to fill an entire blooper reel and then some. No more! You will be able to choose between global control schemes, individual game schemes, or a mixture of both. So if you like Universal Recon for all games but Halo 3 you can set it up that way. You can choose a Universal scheme and then set individual game schemes as well as Matchmaking so you are always ready to go. To see all the Universal control schemes make sure to read the whole bulletin.
Halo 4 DLC achievements have received a fix. Some achievements were making themselves locked without giving you credit, now they should show up as you log in. I haven't tested this myself but I do know of a couple achievements I am due.
It's that time of year for pumpkins and carving. HBO has their yearly carving contest going with 343i providing some prizes so make sure to go out and buy a pumpkin. If you send me a PM or post a picture in the discussion page I will make sure you get some rightly deserved recognition here on the weekly update.
Last but not least "Electric Field" by Receptor 17!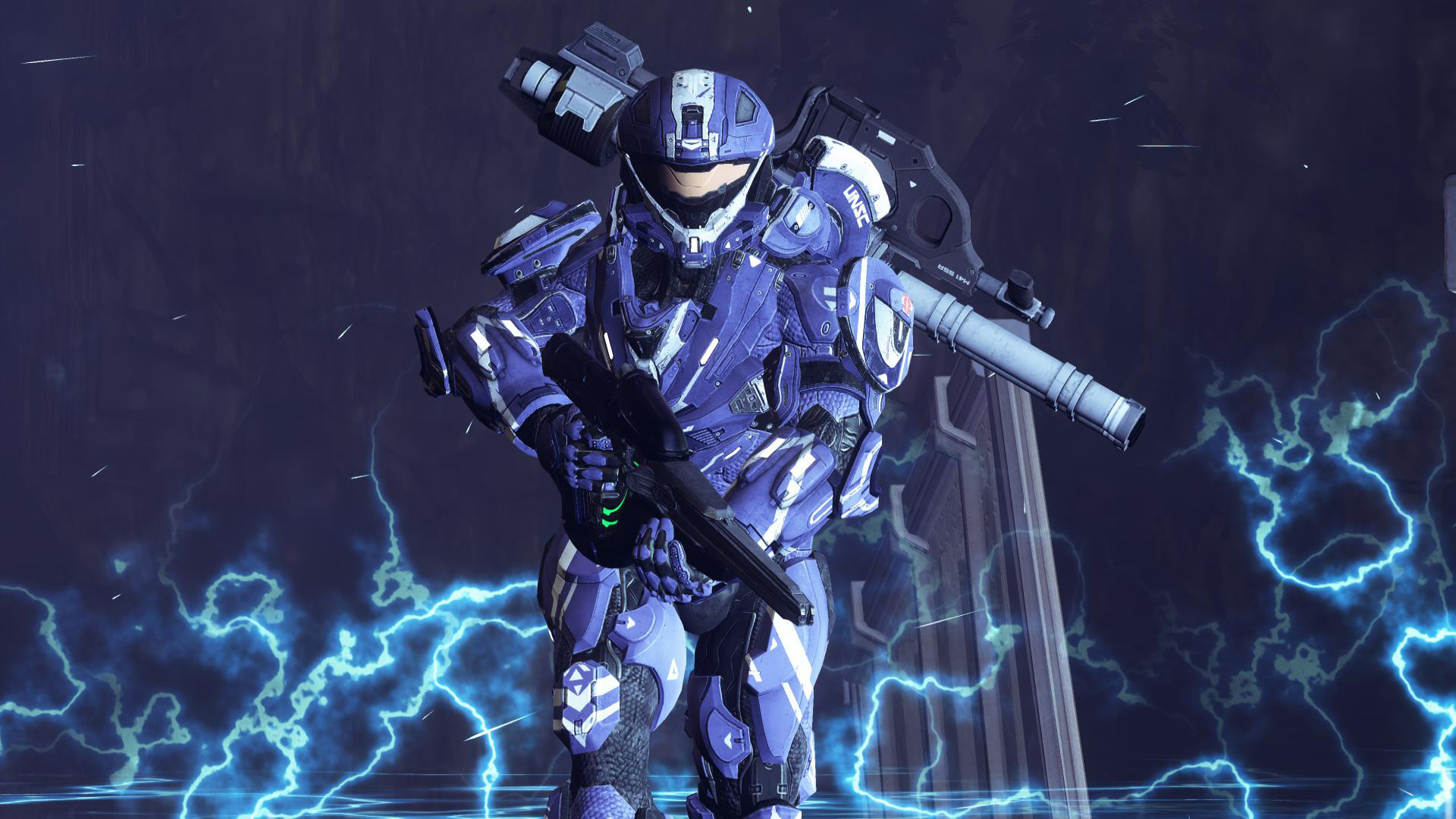 Halo: Spartan Strike
Another Halo mobile game is on the rise, Halo: Spartan Strike. It looks like it plays like Halo: Spartan Assault but with some new features. To catch a glimpse, watch the video below.
User Profile - Waypoint
The user profiles got a face lift during their new website launch. Making your profile look a lot sweet and a whole lot more customizable. As soon as I am done here I plan to make it very me. Make sure you head over to Halo Waypoint to update your profile as well.
Bungie News
Weekly Update
Last week they nerf'd the Vex Mythoclast and as much as I was sad to see my huge scores in PvP I understood the reason why they did it. It is still a viable weapon but no longer the beast it was. However, I was sad to see how much it changed in the PvE gameplay as well. Well Bungie is looking to rectify this soon. They are looking for a balance between strong in PvE and not overpowered in PvP. So if you get your hands on one of these highly sought after weapons, be patient, you will be invincible again (or closer to it).
Bungie also explains why some weapons effectiveness was decreased while others got a buff. It has everything to do with allowing people to play to the game style they like without having to be pigeonholed to a specific weapon type. I personally like the Scout Rifle the best but with Auto Rifles being so strong in PvP I am forced to either play an Auto Rifle or take a hit in my overall score. So yes, there will be some growing pains as they continue to fine tune weapons, but overall we should all feel as strong as others in the game without having to pick weapons we might like less then others.
No more knocking off Atheon for the easy kill. As much as it is nice to just receive loot without much effort, this was a bug. I am all for it. It can get frustrating when you are trying time and time again to kill Atheon, but when you finally land the killing blow and get that epic loot you have been waiting for you will have the pride of knowing you did it the right way. Don't worry, I believe in you all, you can defeat him and claim the treasures of the Vault!
There was now mail sack this week however there was something a little more fun in my opinion. DeeJ gave an interview during a weekly podcast from fans. I have not listened to the whole thing due to my internet problems but I enjoyed the first 10 min (that took me almost half a day to buffer to) I have listened to. Make sure to click this link to listen to the full hour and a half podcast with DeeJ.
Midland Base News
Leaders Wanted
We have gotten a lot of help recently from our members in becoming leaders but there is still more to do. We have Halo: MCC coming ever so near and will need people to help keep game nights in both Destiny and Halo. Volunteer to be a leader here and we'll use your help to continue to grow and become the best group of Halo/Destiny gamers ever!
Midland Base Clan
There are now several game nights in both Xbox One and 360 dedicated to Destiny but to participate you need to be apart of our clan. It is super easy to join up and Dredd has all the steps laid out nice and easy for you here. Make sure you join up so we can all enjoy Destiny together.
Vault of Glass
Still going strong with our Vault of Glass teams, with Kegler's Slamhammers joining us in official runs. Make sure to sign up early to guarantee your spot and have a chance at the loot that awaits you in the Vault!
Also we will be giving away a ribbon to be designed soon to show others you completed the Vault and were willing to pass that knowledge on to others so they could claim their rewards too. How do you get this highly coveted reward? Just make sure after you complete your own first run in VoG to pay it forward. To get all the details check out the reward ribbon thread.
Promotion!
Lenfest has risen to the rank of Emerging Leader. We have welcomed him into the Head Shed and expect great things from him. He alone made sure that those of us with out the means of getting the Xbox One were not left out in the cold when it comes to game nights and is an excellently fun guy to game with. Make sure to show up to game nights with him and let him know how much we appreciate his hard work.
Fresh Meat
We have a newcomer here at Midland Base. Make sure to say hello to TkniverFTW!
Game Day/Night Attendance
Thursday Game Night hosted by Dredd1973:
Dredd1973, ChickenMnkyDuck, Major Stick, Ec1ip53, AwesomestMatt, and DrkMage.
Saturday Game Day hosted by Poetepoet:
Poetepoet and AnimeManicFan.
Saturday Game Night hosted by Chipk77:
Chipk77, NinJakeTsu, Dredd1973, I Gamzu I, Poetepoet, and ChickenMnkyDuck.
Last Caption Contest Winner:AnimeManicFan!
Screenshot by Receptor 17
That is all for the caption contest for now. We will hopefully see its return with the release of Halo: Master Chief Collection.
Here it is, your moment of Zen...
Thanks to Ignis451.
That is all for this week. Make sure to comment in the discussion thread and let me know what you think.
-TurboDew