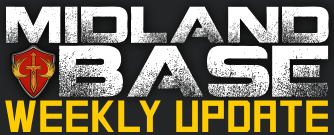 December 05, 2013
Welcome to your Swift optimized Weekly Update!
Click the news headers below to jump to the section of your choice!
Screenshot Spotlight!
343 Day
Race Playlist Updates
Xbox One Release!
Featured Thread
Operations Updates
343 Day
December 9th is the three hundred and fourty third day of the year! 343i is celebrating by:
Live Streaming
Online live video stream from the studio 1-4pm PST at their Twitch.tv Channel. They'll be doing interviews and giving stuff away so tune in!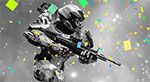 Show off your new helmet and tactical package in the new 343 Day celebratory playlist Speed Slayer!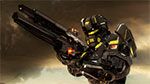 Play a match of Halo 4 War Games or Spartan Ops to unlock the Commando Helmet!
Resistor Tactical Package is going free global. To retain full mobility while taking fire head over to your Tactical Package loadout options and select Resistor!
Screenshot Spotlight
[Snow]
Congrats AGAIN to Receptor17! If you'd ever like to pass your crazy screenshot knowledge onto someone I would be more than happy to join in!
Subzero by Receptor17
This week is yellow!
Longbow Wins!
We have a winner!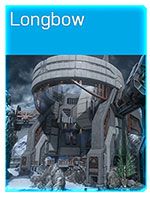 The community has determined Longbow for the track of choice when the Race Playlist will be featured on Matchmaking. The full list of maps and settings will be posted on Waypoint Monday, accompanied by the start of many mongoose engines!
No Community Choice Poll this week.
Operations Updates
Say THANK YOU to Silenthit86 for organizing another group photoshoot!
Sunday 12/08/13 @ 15:00 Central

RSVP for the event here. For more information visit the official question/answer thread here.
Congratulate our new Forum Gardian: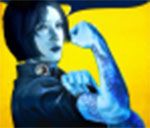 chickenmnkyduck
Midland Bellwethers
Return on the Squeaky Hammer is emminent!

Shout out a huge thanks to Receptor17 for taking up the duty of wrangling us crazy gamers and adding Team Captain to his list of titles!


For more great screenshots of last Friday's practice visit the Screenshot Thread.
For more Bellwethers info go here.
Featured Thread
This week's winner is: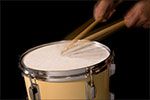 XBOX One has arrived! Got an opinion on it? Well share it here! Please...so the rest of us on 360 can live vicariously through you. Yup, that would be great, thanks.