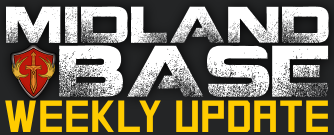 Midland Base Weekly Update October 27, 2014
Welcome back my friends. We are getting closer to release date to Halo: MCC, Destiny's Iron Banner is undergoing some changes, and more Midland Base raids then you can shake a stick at. Grab your favorite snack and favorite drink, kick back, and relax to some Halo/Destiny news.
343i News
With Halo: Master Chief Collection a touch over 2 weeks away and we have some sweet things to look forward to; Including HaloFest which starts on Nov. 8-10th just before the launch. So here is a few things to look forward to.
Halo Bulletin
Halo: Master Chief Collection is set to release Tuesday, November 11th, 2014. To celebrate 343i has set HaloFest the weekend leading up to release. There will be a tournament in Halo 2: Anniversary with prizes totaling $50,000. They will be live streaming the tournament on twitch. Be sure to watch the broadcast on November 10th at 8PM PST (10PM CST) for some spectacular Halo goodness.
HaloFest will also feature interviews and a new look at Halo 5: Guardians Beta set to launch December 29th with your copy of Halo: MCC. Make sure to keep your eye on the website and twich during HaloFest. This includes the Showing of episode 1 of Halo: Nightfall, official trailer below. Can't wait to watch the entire serious, looks like they did an excellent job.
And here is another spectacular featured screenshot from Receptor 17 entitled "UNSC Goose." Soon it will be "UNSC Gungoose!"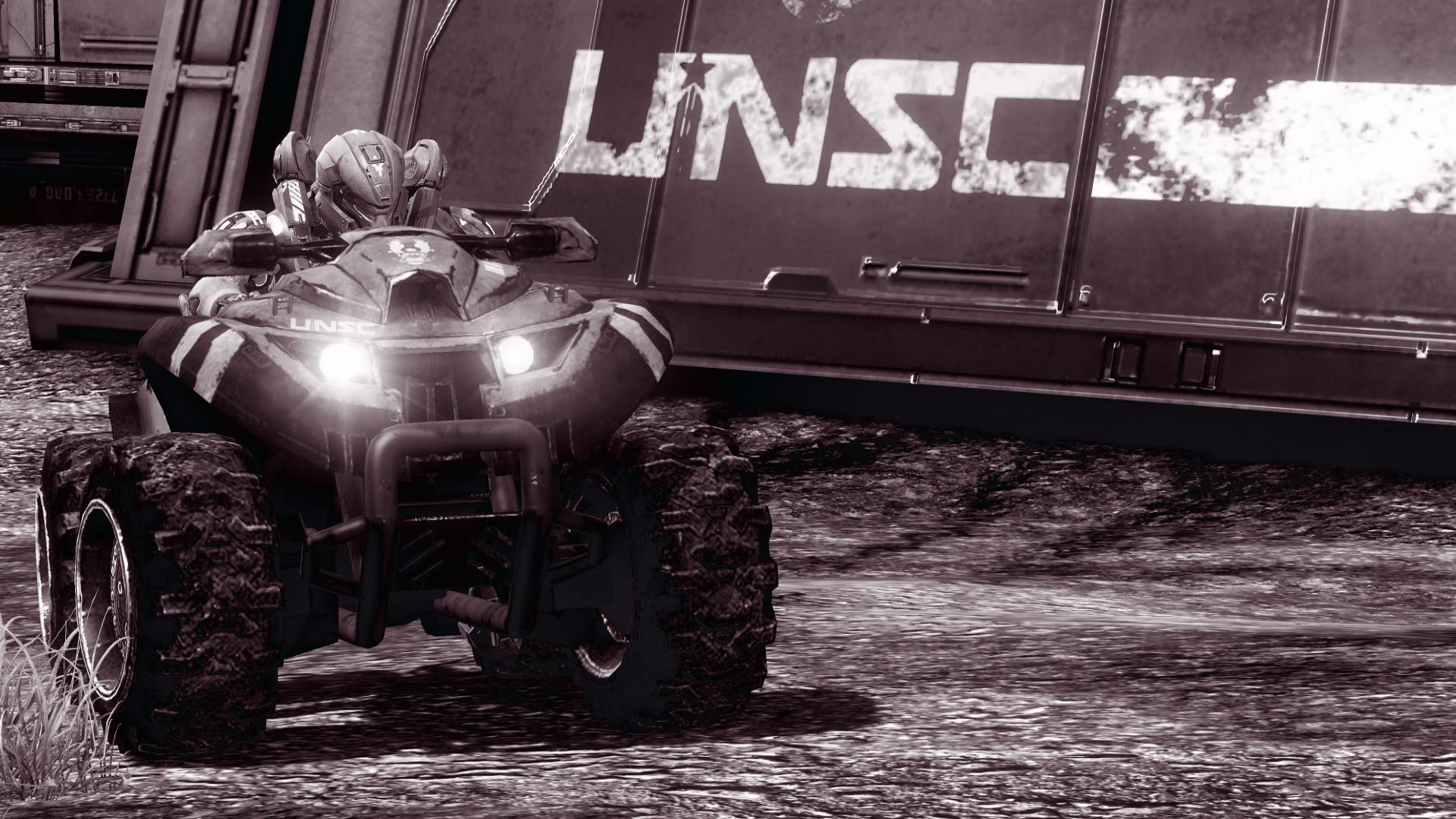 Pre-Download
For those of you fortunate enough to have an Xbox One and got the pre-ordered digital download, you an now pre-download the massive 45GB Halo: MCC. This does not include the 20GB download for the multiplayer some have let me know. But while you are downloading the 20Gb you will have the rest of the game to explore and set up. Get yourself reacquainted with the old Halos, and definitely check out the new polish on Halo 2: Anniversary. For more info on that check out the interview with Frankie.
Bungie News
Weekly Update
To all you unsatisfied customers of the last Iron Banner, Bungie has promised some changes. Although they are still ironing out the specifics, consensus is that it will be a lot more differences when fighting higher and lower level characters. Hopefully the banner "Power matters" will finally really apply. However, because there will be more drastic of a change in levels you will need a level 20+ character or a level 20+ Fireteam leader to take you in. Although if you are lower then level 20 you might want to wait before jumping in feet first.
You will still only receive rep for the Iron Banner faction by winning. What does this mean for all the quitting when team win looks impossible? How will they keep people playing through their defeat? Medallion of Iron is the answer. For every loss you will receive a Medallion which you will continue to accumulate until your next win. Upon a victory you will receive rep almost equal to a win. So no need to quit early (Which we are definitely against here by-the-by), you will be rewarded for perseverance.
Although they had planned to reset the ranks every Iron Banner they are extending the ranks from last Iron Banner for those with time constraints and jobs who couldn't put forth all those crazy hours to get great loot. But don't think this will be the status quo from now on. I expect at the conclusion of the next Iron Banner, ranks will be reset.
Some people with raid tier gear received armor from the Iron Banner, and although they looked cool, they could not use it for fear of losing precious light points towards their lever 30 Guardians. Next Iron Banner will feature some (but not all) pieces of gear that will allow you to fully upgrade and still keep level 30. Might be nice for those who might not have the ability for the Vault of Glass.
Bungie also released a disclaimer stating that all the features they are looking to implement are subject to change. So one or all of those thing might change or not be implemented at all.
Midland Base News
Leaders Wanted
We have gotten a lot of help recently from our members in becoming leaders but there is still more to do. We have Halo: MCC coming ever so near and will need people to help keep game nights in both Destiny and Halo. Volunteer to be a leader here and we'll use your help to continue to grow and become the best group of Halo/Destiny gamers ever!
Midland Base Clan
There are now several game nights in both Xbox One and 360 dedicated to Destiny but to participate you need to be apart of our clan. It is super easy to join up and Dredd has all the steps laid out nice and easy for you here. Make sure you join up so we can all enjoy Destiny together.
Vault of Glass
Make sure to watch our forums to participate in officially lead Midland Base raids. All leaders at this point who are doing them have completed the Vault so make sure to sign up early to secure your spot and your riches that await.
Also we will be giving away a ribbon to be designed soon to show others you completed the Vault and were willing to pass that knowledge on to others so they could claim their rewards too. How do you get this highly coveted reward? Just make sure after you complete your own first run in VoG to pay it forward. To get all the details check out the reward ribbon thread.
Fresh Meat
We have some new faces here and we are glad they have decided to join us. Make sure to say hello to SekhmetDast, your_unequal, Furious D 18, V3n0m15, and Planov8. Welcome to Midland Base!
Feature Forum
This week I am highlighting a forum that has changed into two easy to use forums. The Party-Up Forum. Now that we support Halo and Destiny it can be a little confusing where to post to get a party together for either game. We now have a Destiny Party-Up forum for all your Destiny needs (Strikes, Dailies, Weeklies, Nightfall, Raid, etc) and Halo Party-Up forum (Achievements, Vidmaster, matchmaking, etc). We have also lifted the restriction letting only Vetted Members and above the access to start a thread so everyone who has posted their intro post have access to start threads. Make sure to use them and game in good health.
Game Day/Night Attendance
Thursday Game Night hosted by Dredd1973:
Dredd1973, Silient Hit86, Ryderblind1199, NinJakeTsu, Ec1ip53, and ChickenMnkyDuck.
Friday Game Night hosted by Ec1ip53:
Ec1ip53, Dredd, I Gamzu I, Major Stick, Your Unequal, and NinJakeTsu.
Saturday Game Day hosted by Poetepoet:
Poetepoet, CovSmasher, and Dredd1973.
Saturday Game Night hosted by Chipk77:
Chipk77, Dredd1973 and Velarage.
Sunday Game Night hosted by Lenfest:
Lenfest and DreyosDrum.
Here it is, your moment of Zen...
Happy Halo-ween!
That is all there folks. Have a safe Halloween. I will be dressed as Doctor Who (David Tennant version). Make sure to hit up the discussion page. Until next time.
-TurboDew