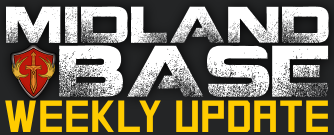 Midland Base Weekly Update September 1st, 2014
Hello folks and happy Labor Day to all you state side. Everyone likes a three day weekend and what better way to celebrate then a weeky update by yours truly. Some good stuff announced this week. Another Halo 2 map facelift is announced, some mystery behind the new raid system in Destiny was unveiled, and I get cold water dumped on my head.
343i News
This week has shown us some cool stuff going down in Seattle. Another map from Halo 2 gets the anniversary polish, the next comic is available, and bikers everywhere have hope for being augmented road warriors.
Lockout
For those of you who played Halo: CE you might remember the early days of SWAT, for my group of friends we called it pistol and was all about the devastating power of the scoped pistol and no shields. No matter what you might have called it, SWAT has been one of my favorites from the start. In Halo 2 we got the Battle Rifle with pistols to enjoy the game type and one of my favorite maps to play it on was Lockout. This is a very fun asymmetrical map that many have loved to the point where there were remakes in Halo 3 and Halo Reach. I also remember the CTF games where you would jump from the top of the lift down to the bottom ramp cutting down half the map. This is a fantastic map and should be a lot of fun to play again.
Halo: Escalation #9
For you fans of Halo lore the new comic is out. This is the second part of "The Next 72 hours." A continuation of what happens to the chief after Halo 4. I would include images but that would be major spoilers. So if you want to check out a few pages to wet your appetite, you can fine the pictures here.
Master Chief Helmet
It seems car owners have all the fun putting decals to show their love for their favorite games for all to see while bike owners are left high and dry. I myself have the Destiny Tricorn on my car. So want to show off your love for Halo while riding your bike? 343i has been working with NECA to make all your dreams come true. They are working on a Mjolnir motorcycle helmet that Frankie was nice enough to test out and show all of us. The helmet is not ready for mass production yet (2015 release is what they are saying) but it is coming along. Personally it is a little to bulky for my taste but I am sure this is going to make a lot of folks out there very happy.
Bungie News
Bungie has let out some hints as to what to expect as far as raiding but only a little bit. They also released some panorama scenes from their advertising, one I am currently rocking on my Enjin profile. Unfortunately no Mail Sack this week though.
Weekly Update
With Destiny a week away it is no surprise that there has been advertisement out there but someone took a snap shot of what looks to be a subway Destiny mural.
They put the advertisement panorama up on there site for those of you who want them. They look incredibly epic and I have, as previously stated, found good use for one of them already. If you want to download one yourself just click on the pics below and get to it.
They also teased some facts about raids. Some people where worried about the prospects of long hours raiding just to open the door to the raids and not being able to put in said long hours. Although yes it will be initially long the more we play and learn the quicker things should workout during raids. Raids and their mechanics are no new news for PC MMORPG gamers but this seems to be something entirely new to FPS gamers. At least I haven't seen any console titles that have this kind of end game feature, though I don't have many games outside of Halo. The long hours are not in fighting through wave after wave but more of discovering how to open things and how boss mechanics work.
What are boss mechanics? I don't know how specifically they do this in Destiny, but these are things other than point and shoot to take down bosses. In MMORPGs this can be anything from stand here to keep everyone alive to everyone must do XYZ to take down defenses of the boss. That is where the long hours will come in, finding out how the mechanics work. Once we know it should be easier but still require a lot of coordination and teamwork.
This may put some people off from doing raids but the promises of loot that only drops in those raids may be enough incentive for most. If you don't feel like learning these on your own I am sure it won't be long before there are plant of walkthrough guides on the internet to take the guess work out of it for you. I hope to add some of my own if I can find the willing participates here at Midland Base.
Midland Base News
Leaders Wanted
With Destiny a week away we are in need of leaders. We will be fully supporting Destiny and will continue to support Halo. However with the limited number of leaders we have now the choices for what games will be played during Game Night might change and go by the way side. It is up to the leaders to decide in which game they will play. So if you want to make sure the game you want to play gets the attention you think it deserves or if you just want to help make sure this group stays as awesome as it is, please volunteer here. Make sure you give the responsibilities a good read to make sure it is something you will be able to do.
Grifball
The Grifball team is still very much alive and it is more fun then ever. It is a lot more fun to go into matchmaking having a team that is all talking to each other and having a good time. We need your help though. The more people who join us, the more fun we can have. If you feel like smashing some peoples heads in with a Gravity Hammer or Would like the opportunity to craft you skill as the Grif, running the ball in and scoring the "touchdown" as it were then join up. If you are terrible at Grifball but want to enjoy playing on a team (like me) I assure you skill means nothing to us, just that you have a fun time, please join us. We still meet every Friday and you can join in Friday game night right after. And you still get some bling for being on the team. If you are interested then sign up here. Two practices a month nets you the sweet medal.
Midland Base Clan
There is still plenty of time to sign up in our Bungie.net clan. We have room for all of you there. This will be the way we do official Destiny game nights with both Crucible and Raids. To sign up and get help check out this thread and make sure you sign up before September 9th. (note: you can sign up after September 9th but you will not be able to play in official Destiny game nights without being in our clan). If you sign up before 9/9/14 and you played in the beta you can get this sweet bling for your war chest.
Member Spotlight
I made a big boo boo in my haste last week to post the update last week. OUTLAWs BOUNTY was featured last week which was for his exceptional attitude he has presented since joining only three weeks ago. Good on you mate.
This week we honor BattleBug85 for all the tireless work she does around here. From making sweet emoticons like this one
, to making sure our caption contest looks awesome. She does that and so much more. How can you help her for all that hard work? You can help her by adding some more sweet screenshots for said caption contest here. Please do it, the well will soon run dry.
Ice Bucket Challenge
I told you guys Thursday that I had been challenged to do it, although I did not post the video within the 24 hour mark I assure it was done on time I chose to hold of on posting the video so it would be fresh for the post. I called out my dad, a friend, and the rest of my fellow Leaders. Yes, yes, Midland Base leaders you have been challenged. So Dredd1973, Ec1ip53, Silient Hit86, BattleBug85, Poetepoet, and Chipk77, balls in your court. And if you allow me, I will show off your videos in next weeks update (that is if they agree to let me show them). For now, here is me, and yes the water was very cold.
Fresh Meat
We have a couple newcomers this week: Emers101 and Smeeoker. Make sure to give them a big Midland welcome.
Game Day/Night Attendance
Friday Game Night hosted by Ec1ip53:
Ec1ip53, Chipk77, Swiftfire101, Mongo50, Itskilleryo, GatlinMcArthur, TurboDew, OutlawsBounty, YourDaddy0314, Blindsite33, and Emers101.
Saturday Game Day hosted by Poetepoet:
Poetepoet, battlebug85, Harald8700 and AnimeManicFan.
Saturday Game Night hosted by Chipk77:
FunkyChickenLvr, Blindsite33, Itskilleryo, Swiftfire101, Dredd1973, OutlawsBounty, Chipk77, ChickenMnkyDuck, Emers101, ShockingResults, Velarage, and GatlinMcArthur.
Sunday Game Day hosted by BattleBug85:
battlebug85, AnimeManicFan, and Harld8700.
Caption Contest Winner Week #171: TurboDew (Me)!
Screenshot by BattleBug85
Want to see your screenshot focused in an upcoming caption Contest? Be sure to submit it in the Screenshot thread. Also, stop by to vote on week 172 and leave a caption for week 173.
Here it is, your moment of Zen...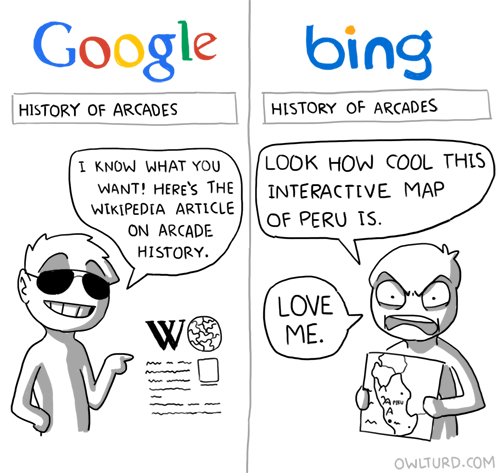 That is all from me this week. Just one more update to go before Destiny drops. Make sure to hit up the discussion page for this weeks update, as always there is a poll.
Until next time
-TurboDew