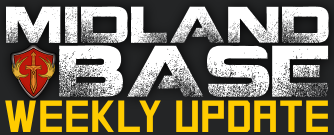 Midland Base Weekly Update July 28, 2014
Hello all my friends, new and old. It is great to be back and to be to updating again. I can now once again proudly display my Team Update badge (it is an invisible badge but one I enjoy wearing). And what a great week to be back too. We have a lot of stuff pouring in from 343 about Halo: Master Chief Collection, Halo: Nightfall, and more; and Bungie had their Beta for Xbox 360 and Xbox One with lots of praise from some (yours truly) and some concern from others. Their was a lot of information leaked this week, so much so, you might have missed some. Don't worry, I got you covered. There is a lot to go over, so pull up a chair, put on the kettle, pour yourself a cup of Earl Grey and let's get to it.
343 - Halo News
343 Industries made a big appearance at Comic-Con this week showing fans of the Halo Universe a lot of love. Showing use more info on Halo: MCC for Xbox One with an announcement of one of my personally favorite maps. They also gave us a glimpse of the soon to be released Halo: Nightfall, the live action mini-series. And another graphic novel has been released.
Halo: Master Chief Collection (Xbox One)
Most of you know by now the big announcement of bringing Halo:CE Anniversary, Halo 2 Anniversary, Halo 3, and Halo 4 to the Xbox One if not, where have you been, we missed you. You can read more details here. What they have recently announced was a great new polish on an old favorite map of mine Zanzibar.
Now I have been playing Halo since the days of Halo:CE on the original Xbox and have been a fan ever since. I have played on all the Halo multiplayer maps (including the ones from the PC versions) and this one has always been my favorite. I even loved when they announced that it would be remade for Halo 3 as Last Resort. I could play Halo 2 on Zanzibar for the rest of my life and be quite content. Alas they shut down the Halo 2 servers and my heart broke. So the announcement of the map made me wish I could afford an Xbox One. For those of you fortunate to have one this might be reason enough to purchase Halo: MCC, it would be for me. Make sure to let us know what you think about it in the discussion thread linked below.
They also released a look at some cut scenes from Halo 2: anniversary with some of the most life like cinematics in Halo history. It looks like they really worked hard on them to make it look well on the new console and gives me high hopes to the realism I hope they achieve for Halo 5: Guardians. I am including the video below for your viewing enjoyment. Prepare for jaw drop in 3… 2… 1…
Halo: Nightfall
So on top of the Halo tv series produced by Steven Spielberg, 343i had announced Halo: Nightfall by producer Ridley Scott. At Comic-Con this week they showed us a glimpse into the series with this trailer. Many people have been begging for a Halo movie and with the success they had with Halo: Forward Unto Dawn it is no surprise they want to continue their success with more series. And I say Kudos. I like reading the books and I have a lot of them to read (I highly recommend them too, most of them are very well written), but sometimes I just want to sit back on the couch with some popcorn and let the visional mastery commence. It was very bittersweet back in the days of Halo 3, Halo 3: ODST, and Halo: Reach when all we had was glorious 1-3 min live-action commercials, whiting we could have so much more. And who could forget the announced Halo movie that never gained traction. Well the leaders of 343i have heard our cries and I couldn't be more excited.
Halo: Nightfall will follow the origin story of ONI Agent Locke. You may remember him from the cover of Halo 5: Guardians. It will take place on two locations, an outer human colony planet and then on a piece of the Halo Master Chief blew up. It will be a 5 part series and will help lead up to the events of Halo 5. Frankie assured us though that it will not be necessary to watch to understand Halo 5 kind of like Halo: FUD and Halo 4. Here is the link to watch the panel at Comic-Con but beware there are a couple of spoilers for Halo 5 mixed in.
Halo: Escalation #8
343i has announced Halo: Escalation #8 "The Next 72 Hours - Part 1" is available for purchase. As I said before I have several of the Halo series books including a few of their graphic novels. Personally I love them. I have been a fan of comic books since I was a young dew and was particularly of a big fan of Spider-man but that is for another discussion. Having one of my favorite games in the form that feeds the nostalgic kid in me is great. Especially on page 5 with a great Master Chief joke, I hope this one is a real page turner. It looks like this particular book is taken right after the events of Halo 4 so if you are desperate for more Halo and can't wait until next years release this might be able to help tide you over (along with Halo: Nightfall).
Halo Bulletin
Most of the Halo Bulletin was them setting up for Comic-Con but there were a few Halo: Nightfall screen shots and this beauty made it's way to the weekly screenshots of Supressors entitled "Grid Roar" by our RECEPTOR 17. Kudos again brother.
Bungie News
This week was a very eventful one with the release of the Destiny Beta. Many of you joined in on the beta on both the Xbox 360 and Xbox One and one way or another learned a lot about the game good or bad. Personally I had a blast, I haven't been this excited in a game for a very long time. There was a lot to be learned and I am glad I got to play with a lot of you. Since lets get in depth on what happened over at Bungie.
Vanguard Armory
If you plan on pre-ordering Destiny or have already done so, I myself have the Limited Edition bought and paid for, you will get early access to the Vanguard Armory. This will include some heavy hitting weapons and and class specific helmet to get you started day one kicking butt and taking names, mines TurboDew. Most of us know now what a great weapon can do for us when fighting out there and how hard it is sometimes to get the weapons we need to get the job done. This should be a great way to start hurting the Fallen early.
Destiny Beta
The beta is over, and sadly we have little over a month to wait until the full game ships but we will get through this together, I promise. There truly is too much information out there on the beta and I am afraid that I was to go into extreme detail I would need just an update specific for it on all I learned. I started a thread about my thoughts on a few things here when I started the beta and you are welcome to look it over and either agree or disagree on what I have put down. Let us know what you thought of the beta there, we are interested to know your thoughts as well.
The beta did give us insight as to what Bungie has in store for us. Some of us were very happy with what we saw and for others have some doubts. I have talked with a lot of members while playing and it's important to note that this was just a taste of what's to come. I personally loved the game and was on it with Wetz and elDewman until we were kicked of the server by Bungie. I look forward to missions, crucible, strikes, raids and just general fun with all of you.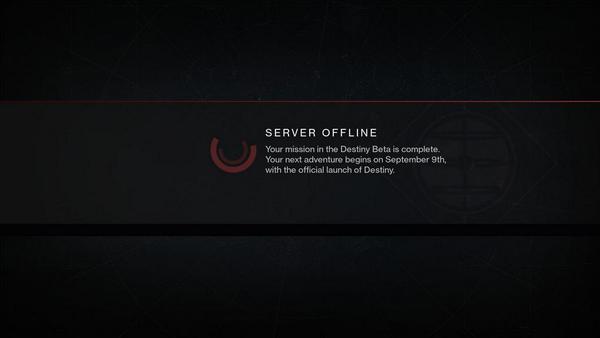 The biggest thing I enjoyed in all of this was the story mode. I have played co-op on a lot of the Halos before (as well as other games) but Destiny's co-op really did it for me. I enjoyed the story mode so much more with a couple more Guardian's by my side. If when the game drops on September 9th you find yourself needing a Hunter by your side, send me an invite and I am there.
It was surprising to me also how much I liked all the different classes in their own way. I had a feeling I would like the Hunter the most and was glad to see that while I enjoyed the Titan and Warlock I really felt most comfortable with the Hunter. Let us know in the discussion, link below, if the class you where most excited for pre-beta is still the one you plan to start with come launch day.
If you were lucky enough to be on from 2-4pm PST then you might have been through the first mission on the moon. It was a blast for me, I did it a couple times with a few different people and even did some exploration during the moon of the area we are to explore. There was definitely some interesting things to see, my favorite was the Earth in the background. I was ready to look for Neil's first step or play around of golf but there were Fallen and Hive to put in check.
There is so much more to discuss and so much more to see. There is a whole forum ready for your thoughts just waiting to see what you think of Bungie's latest game.
Bungie Weekly Update
Most of what was in the update pertained to the beta. Although a one of the things mention was an exclusive nameplate to show all that you were one of the brave many to play the Destiny Beta. If you have played Halo since the days of Halo 2 you know that Bungie has been big on making nameplates better and better. With Halo 2 and 3 the nameplates were a simple seventh column emblem that showed you we a part of bungie.net. With Halo reach they took it one step further with some awesome and slightly rare nameplates to show the others how big a Halo fan you were. Now we can see there are a lot more nameplates to really show your individuality. So make sure you hang onto this one to dawn it from time to time and show people you were brave enough to step forward and help make Destiny a better game.
There is also mention of a certain Interceptor being tuned for the final game. This vehicle was a double edge sword, it was awesome if you were piloting it laying waste to all those who dare get in your way, but was a little to daunting if you were on the other end struggling to bring this behemoth down. Bungie states they are looking into how to make this vehicle less of a menace, hopefully they don't tweak it so much that it is little more than a paperweight on the moon.
Midland Base News
Leaders Wanted
How awesome is this group we are apart of. I was very fortunate to have my friend FunkyChickenLvr (he's a lover not a liver) to get me to join. We have a very nice laid back feel where people can come and forget the stresses of the world and have a great time laughing, joking, and killing a few other Spartans (only good blue is a dead blue). We have game nights, people helping others get old achievements, forums to express ourselves and much more. This doesn't happen by accident. We have a group of very dedicated members who choose to lead and make this an enjoyable experience for all, but we need your help. If you are willing to be such a person please make sure to read the responsibilities to make sure it is a good fit for you. If it looks like it is something you are willing to do let us know here.
Grifball
Midland Bellwethers are in need of some players. If you are great at Grifball or just want a fun team to play with let BattleBug now here. No experience required. Just a willingness to play with a good attitude. You also get some sweet bling on your membership medals.
Member Spotlight
If you are new here you might not yet have had the pleasure of meeting SpaceyRose but for those who have been around while you know how great a person she is. She has been a great leader leading out Saturday Game Night and has been helping out BattleBug with Grifball team. You deserve it Spacey for all you have done to make this group great!
Midland Base Clan
Midland Base has a clan for Bungie's Destiny and we need you! All you need to do is join the Midland Base group on bungie.net. Once Dredd approves you for the group make sure to log back in, visit our group page, and click join clan. If you are already a member of our group on bnet, make sure to log in and click join clan. Make sure to join our clan before September 9th! If you have any questions make sure to ask them here.
Promotion
Our dear friend and leader Chipk77 has been promoted to Enduring Leader. This is the first Full Leader rank and means Chip has proven himself worthy to lead. He is a hard worker and a great person to play with. Make sure you congratulate him on this momentous occasion and let him know how much you appreciate his hard work. Congrats Chip, I know you will continue to do great.
Fresh Meat
We have few returning members and one new member. Make sure we welcome them with open arms and show them how awesome it is to be members of Midland Base. Welcome EncyrptedKnight and welcome back Ignis451, I Use Precision, and Crazy343.
Featured Forum
Still got Destiny on the brain? Need to talk about all the stuff you saw and enjoyed (or maybe didn't enjoy so much)? There is a whole forum just for Destiny. Make sure to check out the threads and leave your own comments. Some discussion not yet being had? Go ahead and click that New Thread button and start up a conversation we can all enjoy.
Game Day/Night Attendance
Game day attendance is the best way to get to know your fellow members and, in my opinion, is one of the best parts of being a member here. Remember the more support we get for game nights the better the experience for all.
Friday Game Night hosted by Ec1ip53 (Halo 4):
Ec1ip53, B106, Chipk77, I Use Precision, TurboDew, Mongo 50, Silient Hit86, and GatlingMcArthur
Friday Game Night hosted by Dredd1973 (Destiny-Xbox One):
Dredd1973 and Wetz689
Saturday Game Day hosted by Poetepoet and BattleBug85 (Destiny-Xbox 360):
battlebug85, Poetepoet, B106, TurboDew, Lenfest and RECEPTOR 17
Saturday Game Day hosted by Dredd1973 (Destiny-Xbox One):
Dredd1973, Ec1ip53, Wetz689, and Animemanicfan
Saturday Game Night hosted by SpaceyRose (Halo 4):
SpaceyRose, BattleBug85, Ec1ip53, Silient Hit86, TurboDew, Chipk77, I Use Precision, Dredd1973, and Mongo 50
Sunday Game Day hosted by Silient Hit86 (Halo Reach):
Silient Hit86, TurboDew, BattleBug85, SpaceyRose, Crazy343, Poetepoet, and Dredd1973
Caption Contest Winner: ArtofRuin27!
Screenshot by SpaceyRose
Here again, your moment of Zen…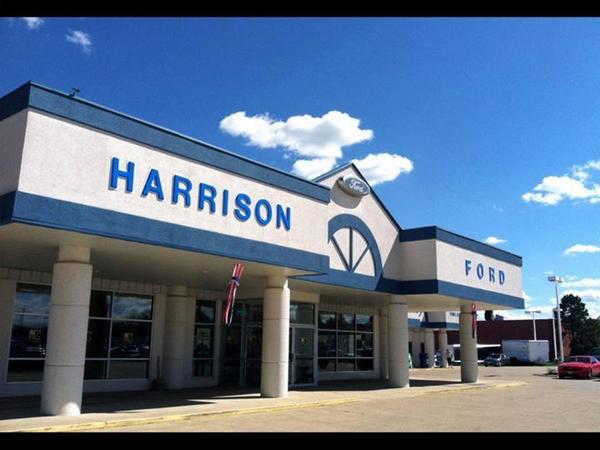 Well that is all from me this week my friends, make sure to tip your waiters and waitresses. Until next week my friends.
Make sure to check out the discussion page and let us know what you think of all this great news, there is a poll and plenty of valid opinions that need to be heard.
-TurboDew